Nobody ever thinks that it is going to happen to them, but you have ended up getting your WhatsApp hacked and you don't have a clue what to do next, right? We can understand, as we would also despair if it were to happen to us.
But, that's not the time nor the place for that. The longer you take to react, the longer the invader will have to send messages in your name and scam other people, even asking your friends and family for money.
Do you still have no idea how your WhatsApp account got breached? There are many ways through which your WhatsApp account might have been hacked. one of them is by following suspicious links, such as fake news. Another way is by using your own phone. If someone uses it and enables WhatsApp Web on a PC, they will have access to the messaging app.
There are, of course, many other ways through which this might have happened. Our goal here is not to figure out what happened, but how to gain access to your account as soon as possible. And, obviously, block the hacker from using your account.
For that reason, check out down below some of the ways you can try to get your hacked WhatsApp account back!
1. Log off WhatsApp Web
If you suspect someone is using your account by using WhatsApp Web, but you still have access to the app, you can suspend the automatic login in all devices that have your login saved. This will be enough to get your account back.
To do so, follow the steps down below:
1 – Open up WhatsApp on your phone;
2 – Tap the menu icon, shaped like three vertical dots;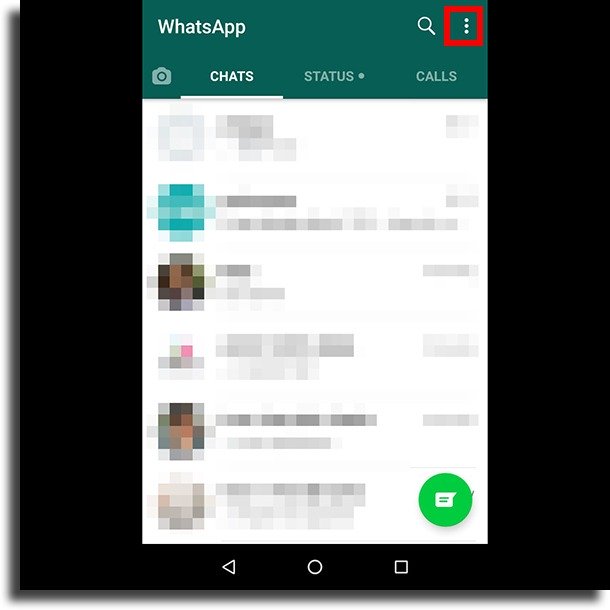 3 – Tap on WhatsApp Web;
4 – Tap the device from which you want to log out;
5 – Tap the red Log Out button;
From here on out, anyone who had access to your WhatsApp via the web will lose access, and they won't be able to see any more messages nor send them!
2. Ask for your account to be deactivated
If you're sure your WhatsApp was hacked and removing WhatsApp Web didn't do the trick, it might be necessary for you to deactivate your account. Before doing so, warn your most important contacts and friends that your account is hacked and that they must not answer calls or messages from you.
Next up, open up your email app and send a message to the address [email protected] and copy and paste this text in the email body: "Lost/Stolen: Please deactivate my account". Remember to include your phone number with country and area code so they can identify what account to deactivate.
After deactivating it, you will have 30 days to reactivate it if you find a way to get it back. After this time has passed, all of your account's data will be deleted permanently.
3. Reset your phone to factory settings
A malicious app might have gained access to your WhatsApp, instead of a hacker or a nosy friend. In these cases, the first method won't work, but it is also not necessary that you entirely deactivate your account.
If you typically use dangerous apps, it is possible that one of them is using your account in the background. In these cases, it will be necessary to perform a system restore, getting it back to factory settings. If you don't know how to do it, just search in Google [Your Device] factory reset.
How to avoid having your WhatsApp hacked
To avoid it being necessary for you to recover your account or to restore your device to factory settings again, you can take some precautions. The first of them is to never leave your phone unattended in public places.
Not only will it help avoid having your phone stolen, you will also prevent a friend who thinks themselves funny from grabbing your device to look through your messages.
Turn on two-step verification, which is the best way to prevent hackers from gaining access to your account. With this setting enabled, anyone who tries to access your profile will need to guess correctly a 6 digit password.
Protect your messages!
Turning on these safety measures on WhatsApp is not a hard task, as we've shown in the article. After you make sure you're safe using the tips in this article, check out the hidden tricks on WhatsApp and our comparison of Signal vs Telegram vs WhatsApp!